You see, I already had the wreath... it just looked like this...
Yeah, it needs a little TLC. I found this wreath a couple of years ago at Smith's Marketplace and it was on clearance for about $3.00.
Everything was held on by wire, so I just grabbed my wire cutters and went to town cutting everything off.
I decided to keep the bats because they were still in good condition, and plus, I liked them.
Once I cut everything off, I decided I wanted to make some purple and orange felt pom poms.
I didn't have the felt colors on hand, so I went to Michael's and bought 3 felt sheets (that's where the $0.60 comes in).
I first made some purple pom poms.
I cute a wide strip of felt, which was double the width of what I wanted my pom pom to be.
I placed hot glue down one side of the felt strip.
I then folded over the felt and pressed the two edges together.
I then cut little strips down the whole length of the felt strip, leaving about 1/2 inch at the bottom.
You don't want to cut the side that was hot glued.
I placed a dab of hot glue at the end of the felt strip, and just started rolling the strip up.
About every other roll, I would dab some hot glue to hold things on place.
Secure the end with some hot glue.
Ta da!
I made 3 purple pom poms, but you can make more or less depending on what you like.
Also, you can try using different widths of felt. The wider the felt strip,the bigger the loops will be. You can cut the loops wider or thinner,
depending on what look you want.
Next, I decided to make some smaller, orange pom poms.
But instead of folding the felt strip over (which will create the loops),
I just started cutting the felt strip, but still leaving about 1/2 inch at the bottom.
(Sorry guys, I hope this tutorial is making sense. I'm not very good at explaining things.)
I dabbed some hot glue at the end, and started rolling.
And this is what it ended up looking like...
To secure my pom poms to my wreath, I cut some more felt into strips and wound it around the wreath.
I wound one strip of felt around the wreath for each pom pom. This is what secured the pom pom to the wreath.
I then hot glued each pom pom onto the strips of felt and arranged them like so...
I took the leftover bats and strung them from the top of the wreath.
If you don't have wooden bats, you can always cut some out of cardstock and string them with fishing line or yarn.
Here's my finished wreath!
I love it, and I love the fact that it didn't cost me a lot of money.
Again, sorry if my tutorials don't make sense. It's hard to explain each step, and my brain just gets jumbled sometimes...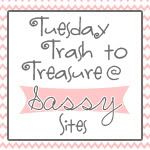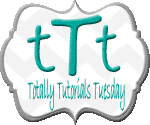 Not Just A Housewife
Whipperberry