Hi there friends! On a side note, we still have our giveaway going on
here
, so check it out if you want to win the coolest cutting board ever!!
We've got St. Patrick's Day comin' just around the corner. And as every holiday would call for cake in my opinion, this one especially does! This weekend I have a special St. Patty's Day Party Menu for you, so I have tried to make this cake as easy as possible knowing you might be making other things. You'll have to come back and visit on Saturday to see the whole menu (which is fabulous by the way...just sayin'). Let's get back to cake, my favorite subject! I could have made this thing from scratch, but because of the 6 different layers I wanted to simplify a little.
For 6 layers, I used the following:
-(2) Classic White Cake mixes and ingredients on the back of the box to make it
-(3) Whipped Fluffy White Frosting cans
-Food Coloring (I used Wilton Gel Food Coloring in Leafy Green)
I basically mixed up both boxes of cake in my Kitchen Aid Mixer. And then I started to add color. If I could do it over I think I would have started a little darker on the first layer. After you add your color to what you want the first layer to be, scoop out a little more than 1 cup full of batter into your greased and floured pan. I used 8 inch pans, which was perfect. Then add more coloring to your main batter for the 2nd layer. Scoop another cup out and continue like that for each layer.
I baked three cakes at a time on 350 degrees for 15 minutes, keep in mind if your using dark pans, it might be more like 13 or 14 minutes. Just test the center with a toothpick to make sure it is not runny. If it comes out clean, your cake is done.
When all your cakes are all cooked and cooled on racks. Use a
cake leveler
or a serrated knife to make the top of your cake flat. And then just start layering. Grab a cake stand or plate. Put a little frosting on the bottom and then the 1st cake bottom down. More frosting, then bottom down. Until you have 6 layers! I normally add a filling to my cakes during the layer process, I will show you that technique another time. But for this cake I just served it with a Raspberry-Strawberry sauce. It was delicious!
A little tangent on frosting...as I have said before
here
, frosting is a very personal choice. If I
have
to use canned, then the
Betty Crocker White Whipped Flufffy Frosting
is my favorite kind besides any chocolate. Key words being, white, whipped and fluffy. I like white, white, white frosting. That is why when you make Wilton Frosting we use Crisco and clear vanilla. For this cake, I wanted it swirly and dreamy looking so the fluffy whipped and white frosting worked well. If you are making your own, you might need to play with the consistency to get this look.
Now that's a cake...
I used my Silhouette to cut some clover leafs out of scrapbook paper and then glued them on some twine and tied them to two skewers. Pretty simple! If you don't have a Silhouette, I thought about just cutting white square of card stock and then getting some stickers to put on the squares. Same principle...get creative!
Now here is a layer cake done the right way, with color!!! Well it has one flaw, one if my cakes got a little darker on the bottom, because the darker pans cook faster than the lighter ones. If I was paying better attention I would have leveled/cut that off before I layered it. Although this cake is still pretty in my opinion, and it was really good to eat!
Happy Baking,
Christie
Linking up to: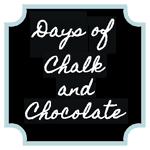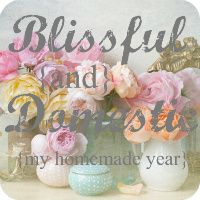 Featured at: